Welcome Back to the Raft, Tom and Huck!
At the end of his classic novel, The Adventures of Tom Sawyer, Mark Twain wrote:
So endeth this chronicle. It being strictly a history of a BOY, it must stop here; the story could not go much further without becoming the history of a MAN. When one writes a novel about grown people, he knows exactly where to stop — that is, with a marriage; but when he writes of juveniles, he must stop where he best can. 
Someday it may seem worthwhile to take up the story of the younger ones again and see what sort of men and women they turned out to be; therefore it will be wisest not to reveal any of that part of their lives at present.
Legend has it that Twain did pen a novel in later life about the boys in their adult years, but if he did, it has long been lost.  Perhaps that's why playwright Bernard Sabath decided to write The Boys in Autumn about Tom and Huck in the twilight of their lives-to see if he could imagine how they may have turned out, given the personalities that Twain imagined for the characters.
The Boys in Autumn is the playwright's most commercially successful work, having been performed on Broadway by George C. Scott and John Cullum and in Los Angeles by such luminaries as Burt Lancaster, Kirk Douglas, Walter Koenig and Mark Leonard.
The set is the front porch of Huck's cabin and for this productio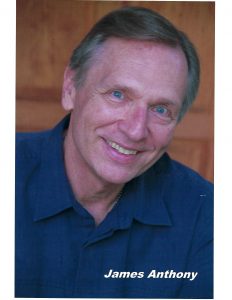 n, Bluff City Theater once again challenges audiences by staging the production outdoors in Nipper Park on the banks of the Mississippi River.  Starring two of St. Louis' most celebrated actors, John Contini as Huck and James Anthony as Tom, the production is directed by John's son Jason Contini who was last seen at Bluff City Theater as Morris in The Heiress and Bill Sykes in BCT's environmental production of Oliver! in 2015.  Since then, Jason has gone on to star in the feature film Four Color Eulogy and work regularly in St. Louis theater including winning a best-supporting actor award for his portrayal of Biff Loman in Death of a Salesman.
Although there will be riser seating available, audiences are invited to bring their own blankets or lawn chairs to the show.  Performances will be Wednesday to Saturday (weather permitting) from June 1 to June 10.  Tickets are $26 for adults and $15 for children 14 and under.  Groups of 4 or more cost just $23.75 each and groups of 10 or more cost just $17.50 each.
The show opens in preview on Thursday, June 1 with the official opening Friday June 2.  Performances run Wednesday-Saturday until June 10th.  Evening shows begin at 7:30 p.m.  There will be one matinee performance only on Saturday, June 3 at 2:00 p.m.
Full details including show dates and times may be found at www.bluffcitytheater.com and tickets may be purchased at www.eventshannibal.com or by calling the box office at 573-719-3226.
---
Related Post
---