Reputation! Reputation! Reputation!
                                                                                                 
I have lost my reputation!
Good name in woman, dear my lords and ladies,
Is the immediate jewel of our souls;
Who steals my purse steals trash – 
In 1850, Fanny Kemble bursts into her home spouting these lines from Othello. Her former husband has launched a scurrilous public attack on her character the very night she has made her New York City debut as a solo presenter of Shakespeare…and you are invited to be a guest in her parlor to witness her defense.
Frances Anne (Fanny) Kemble (1809-1894), was once the preeminent ingénue in Great Britain and America. Born into the legendary English Kemble-Siddons theatre family, she was a self-professed reluctant celebrity. Although her personal desire was for a quiet life of writing and study, her spectacular acting skills in her theatrical debut in Romeo and Juliet helped save her family and their enterprise, London's Covent Garden Theatre, from ruination and bankruptcy.
On a money-making theatrical tour of the American northern cities with her father, Kemble met her future husband, Philadelphia lawyer, Pierce Butler. Butler courted her at nearly every stop on the tour, culminating in a marriage proposal in 1834. Kemble's American earnings allowed her to provide for her parents in their old age and fund her brothers' studies. She announced her retirement from the stage and her plan to marry her betrothed.
Several years later with her two babies in tow, Kemble traveled with her husband to his new holdings at the mouth of the Altamaha River in Georgia. What lay before her would change her from romantic to reformer:
The family into which I married are large slave holders. A fact of which I knew nothing when I married Pierce Butler. I had, of course, an Englishwoman's prejudice against slavery – the slave trade having been outlawed in England before I was born.
Kemble continued her writings while on Butler Island, chronicling her experiences and attempts to improve the conditions there. Her book, Journal of a Residence on a Georgian Plantation in 1838-1839 was one of the first accurate windows into the gross injustice and oppression of slavery. This book, coupled with her other essays and writings (of which her husband was legal financial beneficiary under law) prompted Butler not only to divorce her, but to acutely limit her time with their children and to initiate an assassination of her character.
I cannot persuade myself that which I invent, I create, can belong to anyone but myself. I do wish women could be dealt with-not mercifully, not compassionately, not affectionately-but justly.
In her darkest hour, the formidable Fanny Kemble never wavered. She reinvented herself and lived on her terms – a thoroughly modern woman for the ages.
Shame the Devil! features Erin Kelley, who happily partners again with Bluff City veteran director John Contini; their last BCT collaboration was the solo show You Caught Me Dancing in 2016.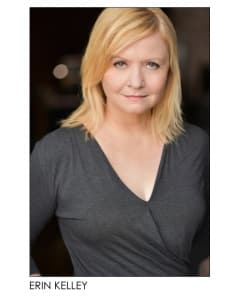 Shame the Devil! An Audience with Fanny Kemble runs at Bluff City Theater from April 18 – 27. Tickets are $27 per person or may be purchased as part of a 2019 Four-Ticket Flex Pass ($95 for 4 tickets to any production).
Buy online at www.eventshannibal.com or call 573-719-3226.
---
Related Post
---