Here's What Audiences Are Saying About Erin Kelley in You
"You do an amazing Katy!  I could have listened for hours and hours!"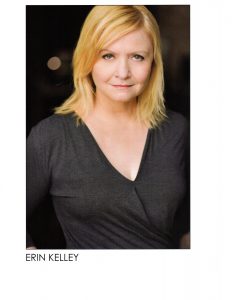 "We had the very special privilege of seeing Erin play Katy Leary in You Caught Me Dancing! She was fantastic and we learned so much more about Samuel Clemens and his family and life! Amazing! Well worth the trip!"
"Erin Kelley is fabulous in 'You Caught Me Dancing' at the Bluff City Theatre.  Hannibal is such a pleasant experience."
"One of the most enjoyable and moving shows I've seen in years. Bravo!"
"Don't miss this one!"
"This was very touching and very funny.  You will enjoy the history of the Twain family and the exceptional performance."
You Caught Me Dancing tells the story of Katy Leary-for 30 years the friend, servant, confidante and travel companion to the Samuel Clemens family.  For 90 minutes, Erin Kelley keeps audiences spellbound as she recounts the amazing details of life with one of America's greatest characters and most prominent families.
Don't Miss This Show!
Tickets are available for the next two weeks-Wednesday through Saturday at 7:30.  Just $25 each or buy a 4-ticket Flex Pass good for a combination of four tickets to any of summer productions.  Call the box office at 573-719-3226 or book online.
Whether you're a Twain-lover, a lover of history or just a lover of great performances, you must see You Caught Me Dancing at Bluff City Theater!
---
Related Post
---