Hear John Contini and Erick Lindsey Live on KHMO this morning at 8:25
The Sunset Limited Opens in Preview next Thursday, February 15th
Catch John Contini and Erick Lindsey this morning on Talk Radio 1070 KHMO as they discuss their upcoming production of The Sunset Limited with Harold Smith.  Written by Cormac McCarthy, one of America's greatest living novelists, The Sunset Limited is an intriguing and often funny look at life, death and the existence of God.  Set in a tenement in Harlem, Black has just prevented White from killing himself by jumping in front of a train.  Now, he tries desperately to convince his unwilling guest that death is not the answer to his unhappiness.  Will he succeed?
Ironically, White who has had everything in life, sees no value in living while Black, a reformed convict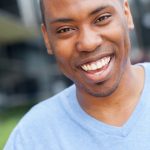 and born-again Christian finds joy in devoting his life to helping others.  Leading off our season examining the theme of "Faith",  The Sunset Limited is a play for our times.  
The Sunset Limited runs from February 15 to February 24 with evening performances Thursday, Friday and Saturday and matinees on Saturdays.  Tickets are on sale now or can be purchased as part of a 2018 Season subscription or Four-Ticket Flex Pass.
Book online at www.eventshannibal.com or call the box office 573-719-3226.
The Sunset Limited is generously supported by the Law Firm of Dempsey and Dempsey
---
Related Post
---