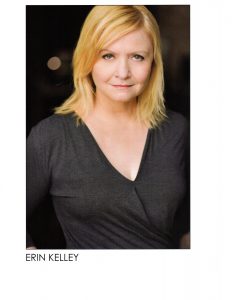 It's the final two performances of our audience-acclaimed production of You Caught Me Dancing.  Performances are tonight (Friday) and tomorrow (Saturday) at 7:30 p.m.
"Erin Kelley is picture-perfect as Katy Leary"
This production is suitable for all audiences and makes a great way to learn more about Hannibal's greatest son, Samuel Clemens.  For 30 years, from age 17, Katy Leary was a retainer, friend, confidante and travel companion to the Clemens family.  You Caught Me Dancing is her story, adapted from the memoir "A Lifetime With Mark Twain" by playwright Bernard Sabath and brought to the stage by award-winning director John Contini.  From the lush set to the intimate portrayal, audiences have been raving about You Caught Me Dancing.
Don't Miss Out!
Tickets are still available for both performances.  Call the box office at 573-719-3226 or book online at www.eventshannibal.com.  For complete information and show times, check the website .
Next up is the BCT production of Alice in Wonderland which opens in preview on Thursday and full on Friday.  Tickets are on sale now.