Unfinished:The Last Fireside Chat opens at Bluff City Theater this Friday in World Premiere.  We commissioned this play as part of our WWII-themed Winter Season.  I've been sitting in on rehearsals and am pleased with how it is developing.  Introducing a new play is very different from remounting an old one.  Everything about the play is new-from the set design to where and how the actors are placed on the stage, the blocking, the props, the lighting plan and of course what dialogue makes it into the performance, and what gets cut.  Mounting a new play is a massive undertaking, even for a well-established theater, let alone a fledgling like ours.  Its a big risk!  But taking risks is what BCT is about as a theater company.  If we are to become significant, we and our audiences need to challenge ourselves and grow.  If  can paraphrase FDR in the play, above all we try something.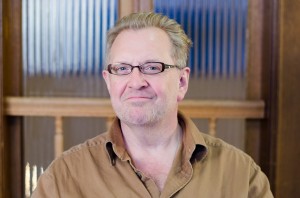 The play explores two relationships- the one between FDR and the American people and the one between him and Margaret (Daisy) Suckley,  his personal assistant and future curator of the FDR Presidential Library.  Clarke A. Cruikshank and Rachael Bradney Rice have brought to life one of the most important and,  potentially, misunderstood relationships in FDR's life.
Unfinished:The Last Fireside Chat opens this Friday, February 20th and runs Fridays and Saturdays until February 28th-just six performances.  If you haven't booked tickets yet, you can do it here.  Subscribers and four-ticket flex pass holders can email or call the box office to reserve a performance date and time.