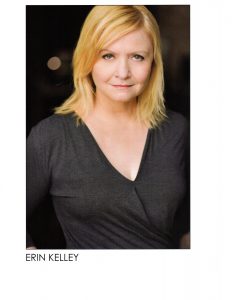 You won't want to miss Erin Kelley as Katy Leary in our new production of You Caught Me Dancing…
It's 1910 and after 30 years of service to the Samuel Clemens (Mark Twain) family, Katy faces a decision.  Does she enter service with another prominent family?  Does she move to New York and open a boarding house?  Or does she accept the proposal of a long-forgotten suitor who hasn't forgotten her-having followed her adventures in the newspapers as she travelled the world with the Clemens family?
In this wonderfully witty, funny and poignant story, director John Contini shows us what being part of the most famous American family of its day was like.  Erin Kelley, 2015 nominee for the St. Louis Theater Circle Best Supporting Actress award will delight audiences as she shares stories from her life.
Tickets are on sale now.  But hurry, our intimate theater seats only 90 so you need to book early.  Just $25 each online at www.eventshannibal.com or call the box office at 573-719-3226.
You Caught Me Dancing runs in preview on Thursday, June 2 and from June 3-18, Wed-Sat evenings.