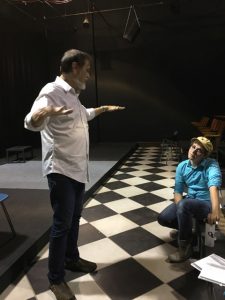 Youth Education Theater Initiative (YETI) is Bluff City Theater's Youth Program. It includes the Youth Mentorship Program for middle and high school students to produce their own show from the ground up, the Academy which offers acting and singing classes for the stage, and Summer Camps in partnership with Hannibal Parks and Recreation and other local organizations.  
The Youth Mentorship Program is a free membership program for middle and high school students to learn and practice all aspects of producing their own show from choosing the theme and scripts to the final performance for an audience. Individually and together members must utilize the 4 C's: Critical Thinking, Communication, Collaboration and Creativity. As members they have the opportunity to:
Meet and participate in workshops given by the professional actors, directors, and designers employed by Bluff City Theater

Volunteer as stage and costume crew for the Bluff City Theater professional productions

Attend all the Bluff City Theater shows free of charge

Attend other local theater performances

Tour local college theater programs

Become part of a theater improv team that practices regularly and performs for the community

Participate in community events like the Night of the Living Dead
The Youth Mentorship Program is a unique and valuable experience that builds confidence and can be applied to future work and creative endeavors. Talent or experience is not a prerequisite for participation in the Youth Mentorship Program. Commitment, creative thinking, a positive attitude, and the ability to work in a collaborative manner are.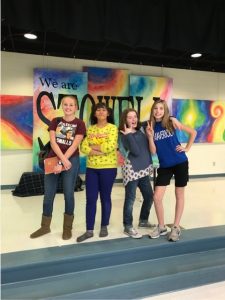 Youth Mentorship Program members are expected to:
Attend monthly workshop meetings held in the evening or on weekends. Frequency of meetings will increase when preparing for a production or event. 

Meet with one or both of the Bluff City Theater adult mentors before exiting the program for any reason especially if during the production period.

Volunteer for BCT promotional activities and regular season productions in the capacity of stage crew, usher or other service.
Admission to this program is conducted by way of an application process. Please apply online by filling out the form below.
For more information, call 573-719-3226 or email yeti@bluffcitytheater.com.