A New Season of BCT Academy Begins This Saturday
Our Intro to Acting and Theater Program Works With Children as Young as 7 Years Old…
Under the guidance of our Youth Coordinator Gale Rublee, children learn to let their imaginations soar, making imaginary situations realistic.  Through a combination of play, learning and pretending your children will gain confidence performing in front of others and build theater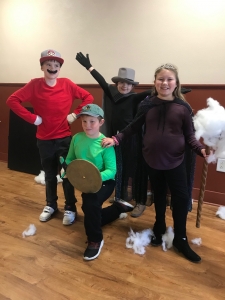 friendships with other creative young people.  Intro to Theater is just one of three new classes starting this weekend adn we have a few spots remaining.  The program runs Saturday mornings from January 25th and costs just $59 per child.  Tuition assistance is available for children from low-income households.
Get more information and download a registration form here.
Other programs beginning this week are:
Advanced Scene Study
Intro to Comedy
Start your child on the road to performing with
Intro to Acting and Theater at BCT Academy.
---
Related Post
---