Academy Classes Begin Sept. 8th!
What sets a professional apart from everyone else? Talent, for sure, but professional performers will tell you that talent without training is "wasted." The Hannibal region boasts many talented people but there have been few, if any, opportunities to enjoy high-quality professional training in theater.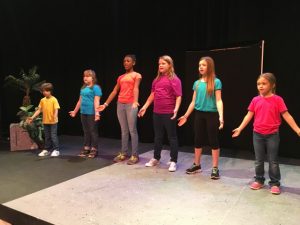 The academy is structured to move students through the fundamentals of performing from little or no knowledge and experience to a high level of competence and confidence on stage.
Whether your goal is to improve your performances in school or community productions, to land that big part or to pursue your acting career in college or professionally down the road, our programs will help you get there.
Here at the BCT Academy we are interested in working with those who like to perform and want to get better at it.
Starting with the basics-movement, improvisation and voice we'll take you through more advanced training in scene and character development. We'll give you lots of opportunities to practice your skills in front of live audiences.
Class size is limited to 12 per instructor to make sure each participant receives personal attention.
Tuition support is available for low-income families. Please see the administrator to apply for help.
Beginning Acting: Ages 7 – 11
Saturdays, 9:30 am – 10:30am
Fall session: September 8 – December 1 (no class November 24)
$99 per session or $159 if combined with Singing (below)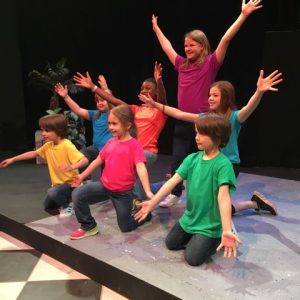 This introduction to acting is for children who want to explore theater and get comfortable performing in front of an audience. Beginning Acting ends with a showcase in April for the spring semester and December for the fall semester. Classes focus on:
Voice and movement exercises
Introduction to parts of the stage and blocking
Playing with the imagination to "make it real"
Improvised scenes on Who, What, Where, and When
Perform in a final showcase at the end of the course
BEGINNING SINGING FOR THE STAGE: Ages 7 – 11
Saturdays, 10:30 am – 11:30am
Fall session: September 8 – December 1 (no class November 24)
$99 or $159 if combined with Acting (above)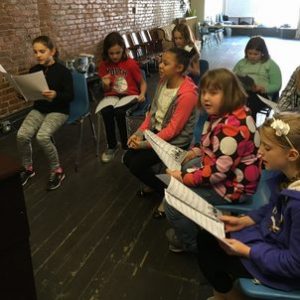 In a positive and encouraging atmosphere this class is for boys and girls who want to develop their singing voice in a chorus. These skills are important when performing in musical theater as a chorus member or as a lead. Each session ends with a performance for the community. Students will:
Practice proper singing techniques
Strengthen pitch, tone modulation, and projection
Learn a variety of songs and styles with movements
Identify the story of a song and how to express it
Perform for the community and at the final Showcase
Advanced Acting and Singing for the Stage: AGES 10-16
Saturdays, 11:30 am – 1:30am
Fall session: September 8 – December 1 (no class November 24)
$159 for the semester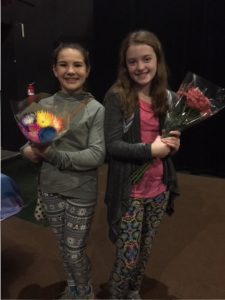 This class is for young performers who want to take their skills to the next level. Focus will be on monologues and scenes in acting, and solos, duets and trios with harmony in singing.  This course requires previous experience in acting and singing. Each participant will receive group and individual attention. Class size is limited. Students will:
Improve projection and sustaining the voice safely
Strengthen emotional and character range
Enhance tone, pitch, and singing in harmony
Find the story to be told in songs and scenes
Coaching for auditions
Work with professional guest artists
Perform scenes, solos and ensembles in the Final Showcase
You may enroll for a class or classes by completing the online form below.
For more information, call 573-719-3226 or email yeti@bluffcitytheater.com.