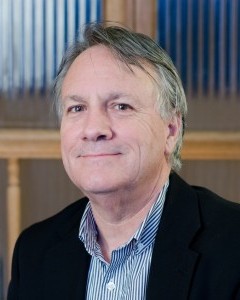 Joe Anderson
Executive Director
Joe Anderson (Executive Director) has been fortunate to have combined almost 40 years as a media professional with his passion for community building. He retired in September 2012 after 39 years with Metroland Media Group, a subsidiary of Torstar Corporation one of Canada's largest media organizations. The last 25 years were spent as Publisher and Regional Vice President responsible for 30 media properties in Central Ontario.  It was in this role that he solidified his credentials as a community leader with an emphasis on social services and cultural initiatives.He served on the boards of The Greater Barrie Chamber of Commerce where he chaired the Governmental Affairs Committee, on the community advisory board of The Salvation Army where he chaired the building committee which was responsible for the planning and development of the Barrie Bayside Mission Centre, on the board of The Greater Barrie Centre for the Performing Arts, the board of The Ontario Community Newspapers Association, Big Brothers of Oshawa-Whitby where he served as president and was founding chairman of Talk is Free Theatre.His awards include President's Award for the Greater Barrie Chamber of Commerce, Community Service Member of the Year for the Greater Barrie Home Builders Association, Big Brother of the Year, The Rotary International Friend of Rotary Award, The OCNA Silver Quill Award, The Jack Delcourt Community Builder Award, The Barrie Arts Council Business Person of the Year, The Queen's Golden Jubilee Medal and the Queen's Diamond Jubilee Medal.In recent years, Mr. Anderson has concentrated his efforts on cultural advocacy as it relates to quality of life and community economic development.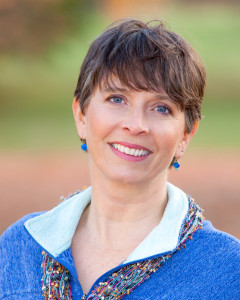 Gale Rublee
Youth Coordinator
Gale Rublee (Youth Coordinator), as an acting instructor for Bluff City Theater's Academy, Gale enjoys encouraging and providing a space for students to work together and explore their creative expression. Gale focuses her instruction on the idea of "behaving truthfully under imaginary circumstances" based on the Sandy Meisner technique of acting. Gale holds a BFA in theater from Stephens College, spent time in Hollywood pursuing the "BIZ" then returned to St. Louis where she took up performing as a storyteller and teaching drama at COCA. For the past 25 years, Gale has performed and taught in a variety of settings from schools and libraries to summer camps and after school programs.  She is co-creator of Storytellers Side by Side with Karen Young and is a teaching artist with Springboard. In 2010 she created a one-woman show on bi-polar with writer Carol Haake called "When Your Mind Betrays You". She is also an outdoor nature educator, ski instructor, and T'ai Chi Chih Teacher with classes at Twisted Juniper Yoga in Hannibal. As a new resident of Hannibal, Gale is excited to be part of Bluff City Theater's YETI and Academy programs!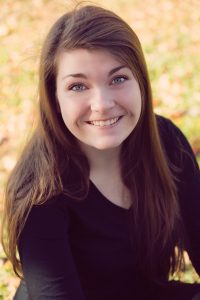 Courtney Friday is a multi-instrumentalist and vocalist who enjoys teaching others how to express themselves by using their full voice. Courtney started playing music at a young age in her family's bluegrass/gospel band, and was playing seven instruments by age 15. Although her eyes were always set on performing on the stage, her passion for teaching was always close behind. She has been teaching in the Northeastern and Central Missouri areas for the past four years. Her Bluff City Theater credits include The Heiress (2015) and Emily: The Musical (2017). When she's not teaching or performing, she spends time with her husband, Wes, and their precious son, Wesley.